Dinosaur Travel Vlog
May 17th 2021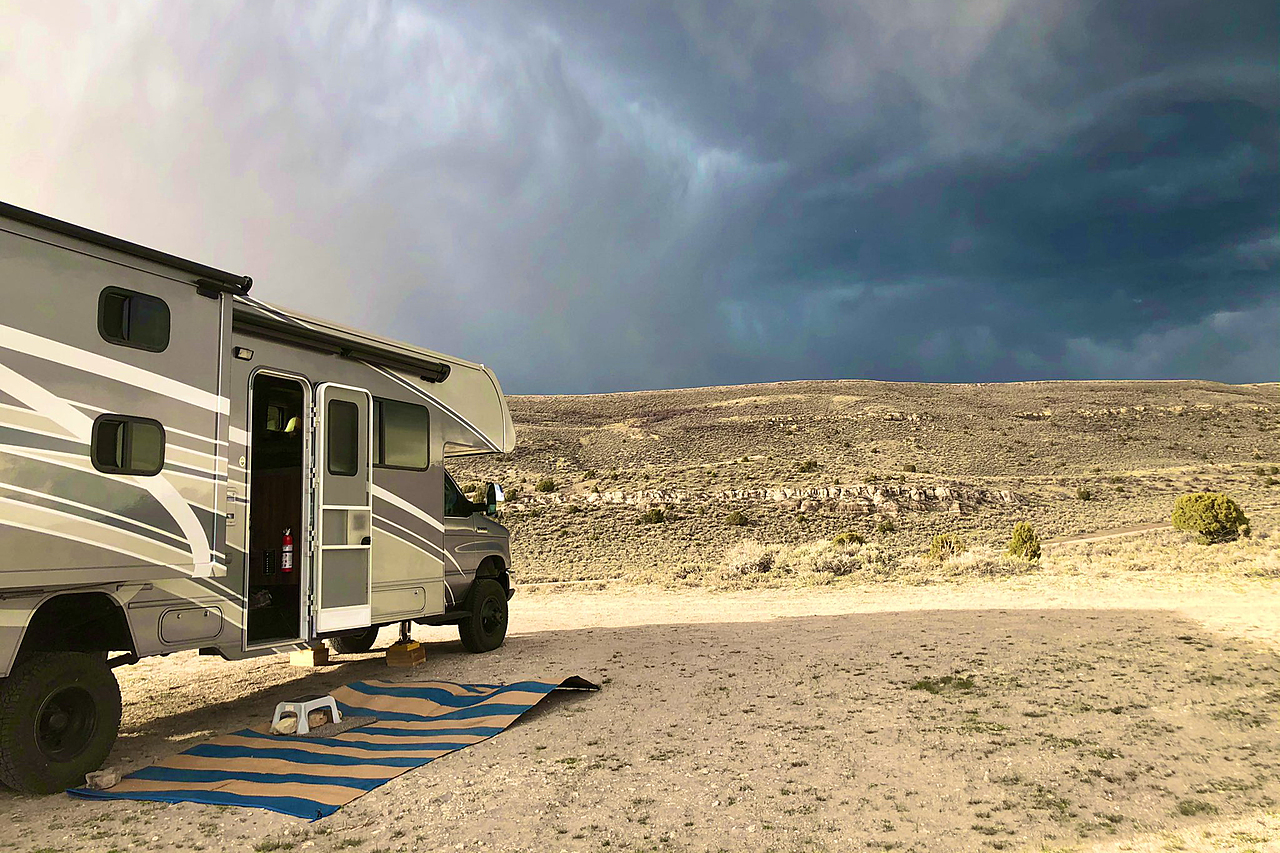 We left Vernal, UT in search of more dinosaurs. So we went to the place we thought made the most sense... Dinosaur, Colorado! We were so very wrong!

We had seen Dinosaur on maps and read up on it a *tiny* bit. Enough to see that all of the street names were dinosaur names like Brontosaurus Blvd and Tyrannosaurus Trail. We figured with a town name like Dinosaur and being so close to Dinosaur National Monument that this place must be super cute and dino themed. It. Is. Not!

Yes, there are dinosaur street names, but the signs are small - or missing! I think there was one dinosaur statue in town - in front of one of the cannabis dispensaries! There is nothing here, y'all! There was a gas station, a liquor store, a cafe/gift shop (that was closed for the season), a Mexican restaurant, and three dispensaries! There is also a Colorado welcome center which was actually the highlight of the town! There was a sweet older gentleman that was very knowledgeable about the area. But even he didn't have much to offer us in the way of things to do in Dinosaur.

We did find a couple of things to do in the surrounding areas though. We hiked Harper's Corner Trail. Just under 2 miles to an amazing view. At the trailhead, there are booklets that you can grab (they ask for a $1 donation) that offer information along the hike. Numbered posts (1-16) along the hike coordinate with information in the booklet. Things to notice around you and the history of the area. Pay the dollar, get your booklet - it's worth it.


From there, we headed into the Utah side of Dinosaur National Monument (which we could have done from Vernal - it was actually an almost identical distance from both locations!) We checked out the Quarry Exhibit Hall which was super cool! A dig site where they found lots of almost complete dino skeletons. A lot were sent off to museums across the country. But they left some where they were so that people could see them as they had been found. Lots of great info and plenty of park staff around to help answer questions.


Later in the week, we did a couple of hikes that were closer toward the Dinosaur National Monument Colorado visitor center (which was also closed for the season). The Bull Canyon Rim Trail - 1.3 miles out and back (you can take the trail further if you want to) or you can stop at the viewpoint - which is what we did. More gorgeous views of the canyon, you can't go wrong!


Across the road from there is the Plug Hat Trail. A short trail, less than 1/2 mile, with informational signs along the path and some pretty overlooks.


And that's it. That brings us to the end of our time in Dinosaur, CO! We've talked to other people who had been excited about visiting this town - I'll tell you what we told them... Don't! There's nothing here. If you're looking for a dino themed town with fun dino things to do, go to Vernal, UT.

Now, we're heading into Colorado Springs, CO to have some maintenance work done on the RV.